Luna Quit2Desktop
What does this plugin do?
This plugin adds the option to quit directly to the desktop! You will have the option to add a quit command directly to the title, or game exit scenes, a valuable feature that's available in many games these days.
Compatible with: MZ | MV
Terms/License: MIT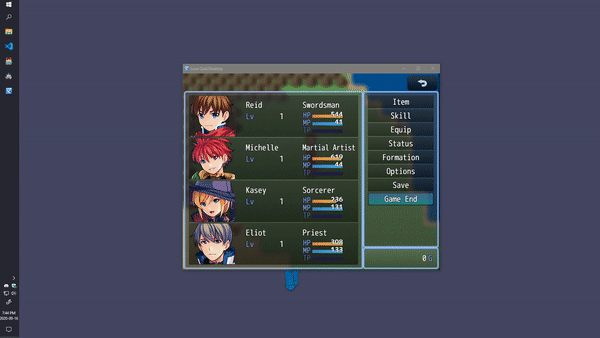 Features
Add a "Quit" command to the title scene or the game end scene
Change the name of the quit command.
Change the position of the command in the game end scene.
A new confirmation window that asks the player they're sure they want to quit.
Installation
Place the plugin into your projects `js/plugins/` directory.
Open the plugin manager within RPG Maker and add Luna_Quit2Desktop to your list.
Customize the parameters to your liking and play!
Download